click It is  common knowledge that to make maximum profits off trades, sellers require the highest margins they can get. In order to do so the most important factor that has to be kept in mind is keeping the manufacturing costs as minimum as possible.The best way to do that is to take the service of Chinese manufacturers and suppliers.
But that isn't our big tip.
Everyone knows this. And most importantly while you're reading this a lot of people are making huge amounts of profits in cost price  dealing with Chinese suppliers. We are here to tell you how to make the most of this boon that you have as a future/current seller!
Tip no. 1: Find suitable suppliers
You as a seller will have a free choice when it comes to product selecting and investment. However it has to be well noted that the reason you are approaching Chinese suppliers is to save investment cost. To ensure this it is important that you select a suitable supplier whose working norms are similar to your expectations. With such a diverse economy, it happens a lot where suppliers are available in plenty and you will have trouble in choosing from the pool.
To handle such cases we advise you to make use of websites like Alibaba.com which enables the sellers and suppliers to be in direct contact. They also act like a filter so the probability of getting scammed will be greatly reduced.  Suppliers can also be found by visiting fairs that feature almost all major suppliers where you can get a clear picture of how your business might be proceeded.
Tip no. 2: Clearly Define your product
We cannot emphasise how this one simple tip will save you thousands of dollars in the long term before your product starts being shipped for sales. You need to clearly state in the contracts how you want your product to be designed and not only the physical specifications but how you expect the supplying and manufacturing team to handle situations in which you may foresee a problem. It has happened many times that due to lack of diligence a problem happened which required immediate action of the supplying side, but they refused to handle it as it would cost them money and stated that that wasn't mentioned in their agreement. This increased the overhead prices per product greatly and needless to say, ate into the profits.
Tip no. 3: Negotiate reasonable terms with suppliers
korean dating blood type "  China is the dream land of people looking to stock their inventory!  "
However true this may be we want you to realise that it is very tempting to keep on negotiating the already amazing deal below a suppliers floor value. This means that  the greed of profit may very often drive you to cut down the prices that you have agreed upon during negotiation. The Chinese will never say "No" to you and will agree to do so but you must realise that they will find some way to recoup their money in profits. That money most often comes from quality of material used, technology implemented per product in bulk and other factors that may give you a quick short term gain but will most definitely cause great damage to your niche.
The best way to go on about this is to give both of yourselves a fair deal after working out all the costs and making sure that there is no scope or reason on your part that may drive the suppliers to cut corners at your cost.
Tip no. 4: Quality insurance by inspection
There is no set way of ensuring that the order you have given will be carried out exactly how you were told or expect. But we think the best way you can do that is to make sure you do http://nottsbushido.co.uk/hotstore/Hotsale-20150822-41162.html surprise inspections of some sorts. This will enable you to see how work goes on during a regular day. In addition to this the management of the manufacturing team will be well aware that you can drop in any time and will make sure that they do the work to a good level of efficiency as a measure and earn you more profits in turn.
Tip no.5 :   Learn the Chinese business culture
If you are going to negotiate with Chinese sales representatives or workers then you have to know how business talks work with them. You will rarely find any person who will say a http://coleface.com.au/paper-production-prevent-paper-cracking/privacy-policy "No" to you. It's like they don't have that word in their vocabulary. However you can identify their reluctance by observing their silence, followed by a hesitant "yes". This tip is important because this is a way of letting you know that they most probably won't be profitable for your orders and that you shouldn't involve in business with them.
Another  culture that we can guide you on is to be as precise and short as you can with your instructional mails and provisions. This is solely because of the language barrier and the translator, human or machine will not be able to convey exactly what you have in mind if you use flowery or very descriptive  language. It is best to communicate in is binary options gambling bullet points and make sure you  have at least one Mandarin speaking person on your team who can sort out any issues that may occur because of the same.
Oh and before we forget, mark your calendars. The Chinese have a lot of holidays and they go on about it with a considerable enthusiasm. It will be a good practise if you have knowledge about these specific days and not end up loading them with work commitments during this period. All the above comes under relation building and we are confident it will ensure in a long lasting business relationship with extremely good profits and results at the end of it.
Tip no. 6: Keep looking out for red flags during searching
In such a vast pool of suppliers there is too much supply in regard of the demand available. In this scenario you will be tried to get scammed by a lot of fake reps or manufacturers. Though we cannot guarantee that by following our tips you won't be scammed we can provide you a few ways to always keep looking out for such scammers.
Make note of the domain with which they contact you for mailing purposes. If it doesn't seem verified or legit or usual it's mostly a red flag. You should not take your chances and invest your money in them and immediately look in the other direction for another supplier.
If the suppliers you are corresponding with do not give you a straightforward answer then you must know that they themselves are unsure of finishing the task that you ask of. However to get your business they will try to reassure you that they will do it, though not directly. Such cases are a red flag and once again you must go and search for other suppliers.
You should also treat all unprofessional correspondences as red flags; ie, texting via messages, using abbreviated forms during communications and several other such examples. It may not be a scam but it will definitely be an indication of their professional attitude and in order for you to make profits out of the same you must make judgements accordingly.
Tip no 7: Do not judge on the "gold" or "premium" recommendations of sites like  Alibaba for suppliers
We advised you to make use of websites and portals like Alibaba where suppliers and Merchants can correspond with each other directly. While doing so it is common mentality to judge based on the premium status that some particular supplier may have. This being true in a lot of cases , it is also fact that Alibaba has such designations for sale. So be aware of this fact. Don't let it mislead you and come in your way of making huge profits. Do not blindly trust such designations and factor in other variables too.
Tip no. 8: Do not go on the looks of the factory:
" The bigger the factories the better  the quality of the products "
… is a common misconception of many merchants  and sellers. Sometimes the exact opposite can also happen. Due to such big teams it may be very tempting to give them huge orders and expect great profits in sales. However factors like poor management, cutting corners and human error are enough to affect an entire batch of goods or more. Hence always make sure you know well about the complete quality of your order instead of just going on the factories/companies size.
It may also be beneficial if you can fix a small but reliable supplier who has a good idea about the way you want to operate and do business. Invest more of your time in searching for the right supplier but with an open mindset. If you factor in all the elements correctly there is little scope for goof ups and you can thank us for advising you so later.
Tip no. 9: Feel free to work with trading companies and outsourcing suppliers
You  may feel apprehensive in the beginning to trust companies that outsource your orders to other factories. But rest assured. If you can get a good background check on such companies and access to their track records then this arrangement will just make your work easier. You will also be able to give orders for much diverse products simultaneously. This will help with your inventory stocks and create a good environment for diversification of your available resources.
These were a few tips from us that we feel will be sufficient to keep you up in the market. With a good combination of the above tips you can adjust each of them in your required priority depending on which stage of sales you are currently.
binary option strategies for nadex\'a=0 We as always have a huge interest in your profits and profitable trade. 
Using this tool of manufacturing goods at a cheap price will be great for you. We look forward to an amazing supply and manufacturing experience for you.
opzioni digitali e trading A few recommendations other than Alibaba: 
http://halilbalim.com/?frimol=aplicaci%D0%93%D1%96n-para-citas-con-chicas&04b=9b 1). AliExpress
http://creatingsparks.com.gridhosted.co.uk/2015/06/22/the-forth-crossing-with-morrison-construction/img_2232/ 2). eBay
rencontres films femmes méditerranée 5). JD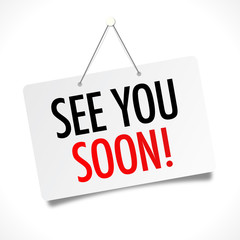 We look forward to know more about your personal experiences at onlinesellerindia.com

Also check out : how to maximise your amazon sales 

fedex, aramax fake import duty charges    and other articles.